We are tidying our ARCHIVES and constructing an Archives Section in a VIRTUAL LIBRARY
Friday October 22, 2021
Master Class / Demonstration by Enrique Pardo
The  IMAGINAL EGO
and
The Schooling of the "I"

Master Class / Demonstration
by Enrique Pardo
The IMAGINAL EGO, to put it in a couple of words and multiple facets, comprehends all of the "I's" that appear in our dreams – as when we say: "I dreamed that I was…". We have there already two "I's". The second is, or belongs to the imaginal ego.
The notion comes from James Hillman, from his book The Dream and the Underworld, (1979). It refers to the pagan underworld, the realm of Hades and abode of the dead. The imaginal ego would be the (indispensable) guardian of our identities during our "imaginal" journeys between this world and the underworld. Dreams = journeys = performances. Hillman speaks often of dreams in terms of drama and performance; for him, the key is metaphorical, and it regards death as "the ultimate metaphor".
It's a formidable schooling and we will begin with A PERFORMATIVE ANATOMY of the "I": where is my "I"? How does my "I" face and perform its identities, stakes and locations? How does it relate to the object of its performance – i.e. how does it "metaphorize" itself? One thing, for sure: all this needs a solid performing EGO.
Our approach will be through a practical exercise that opens up and quizzes the EGO narratives, leading ultimately, as with dreams, to the interpretation of texts.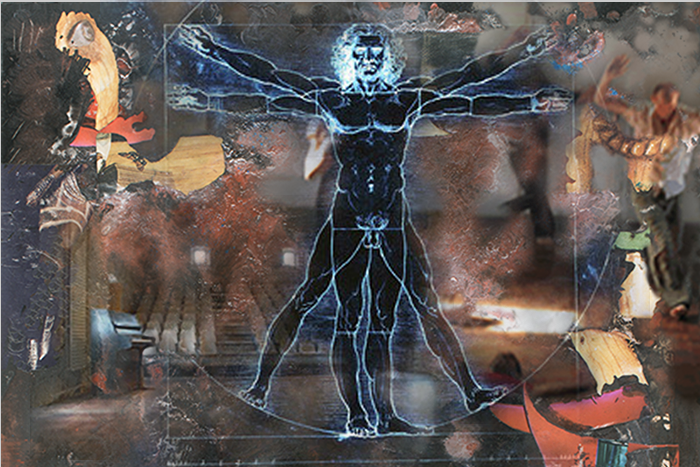 This is the most poetically complex exercise in CHOREOGRAPHIC THEATRE. I compare it to learning to play the piano: there, the aim is to dissociate the two hands (and even the fingers!) Here, it is a matter of dissociating voice, movement and speech, in order to reassemble them as poetic metaphors.
If you come (in person or online) with a short TEXT (and you know it by heart), you will probably get priority in the master class. 
Studio DTM – 6 rue de la Folie Méricourt, Paris 11e,   M° St Ambroise ou Richard Lenoir
This Master Class / Demonstration was part of the
CHOREGRAPHIC THEATRE LABORATORY
directed by Enrique Pardo
October 2021
The 2021 Fall Program
INTERNATIONAL PROGRAM

ONLINE in English
The 2021 Fall Program – a context to enter and continue the training work – now offers
TWO WEEKLY SESSIONS
TUESDAY : Voice & Extended Ranges / Singing & Interpretation directed by Linda with Enrique and

collaborators

.

Online only

.

FRIDAY

: Laboratory in Choreographic Theatre – directed by Enrique with the Paris Circle.

Online and Onsite.

+

MASTER CLASSES

in Voice Pedadogy – for advanced training, including the Roy Hart teacher certification. On selection.

Online and Onsite

.
Cette page recueille les archives récentes (2021 +) en français
ENGLISH
Pour des archives de projets avant 2021
Note: nous espérons pouvoir ranger et rendre disponibles les archives (plus de vingt ans!)…
Cette page recueille les archives récentes (2021 +) en français
ENGLISH
Pour des archives de projets avant 2021
Note: nous espérons pouvoir ranger et rendre disponibles les archives (plus de vingt ans!)…
Cette page recueille les archives récentes (2021 +) en français
ENGLISH
Pour des archives de projets avant 2021
Note: nous espérons pouvoir ranger et rendre disponibles les archives (plus de vingt ans!)…
CYCLE   TUESDAYS   from Oct.12  to  Dec.14
LABORATORY

     FRIDAYS  from Oct 15 to Dec 10
Directed by Linda Wise and Enrique Pardo
& Pantheatre Collaborators
Intruduction Sessions took place Sept. 28 to Oct. 9 (recordings available for consultation VIMEO, on request.)
2021 FALL  Theme
Marsyas and the Saxo Voice
Every Program Cycle has been given a theme, usually a mythological one. The last Cycle's theme was PERSUASION after the Goddess Persuada, Roman for the Greek Goddess Peitho.
Image : The Flaying of Marsyas, by Titian
considered by many one of the greatest paintings ever…
Marsyas was a satyr who one day stumbled upon a musical instrument known as aulos, a double-reed sort of flute cum oboe, which Goddess Athena had thrown out the window.
He picked it up and started playing until his somewhat hillbilly enthusiasm went too far: "Hey, I play this thing just as good as Apollo his lyre!"  The result, as seen in Titian's painting: Apollo had him flayed alive.
The saxophone carries today that painful soul tradition – think of Afro-American Soul Music…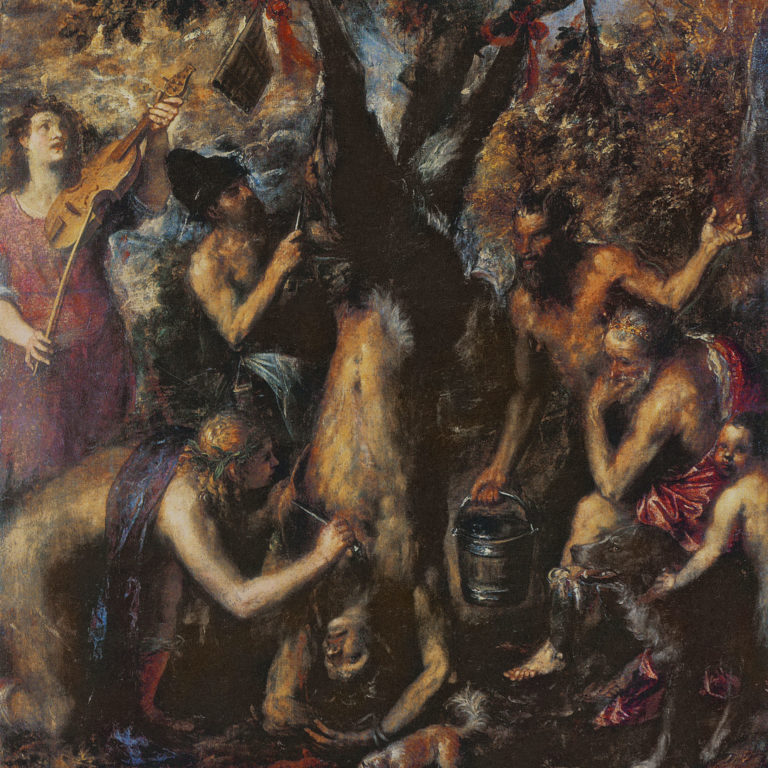 # 1.  Two Introductory

CLASSES
Presentation of the 2021 Fall CycleTime  by Linda and Enrique
each directed a practical session of their work with time for Q&A
RECORDINGS available on VIMEO on request.
# 2.  Introductory LECTURES
Sat Oct. 2: The Emotional Core of Singing. Linda: three presentations from the last Cycle and Festival concert, commented with the artists.
Sat Oct. 9: Marsyas and the Saxo Voice. A first talk on Marsyas from a cultural and performance point of view. More to come.
BOTH Introductory CLASSES and LECTURES will be available
on Vimeo through
PANTHEATRE's VIRTUAL LIBRARY. On request.
# 3. Fall Cycle - 10 weekly sessions on Tuesdays
Dates: Tuesday Oct. 12 to Dec. 14.
Time: 19:00 to 21:30 CET Paris / 13:00 to 15:30 NY
FEES
Full Cycle : 700€
Previous Cycle participants : 600€
Under 25 : 525€
Fees include access to the Virtual Library for recordings of lectures and Cycle sessions recordings.
Payment in three installments :  INFORMATION.
# 4. Fall - Laboratory Sessions
Dates: Friday Oct. 15 to Dec. 10.
Time: 19:00 to 21:00 CET Paris / 13:00 to 15:30 NY
Enrique will be directing a
Laboratory – Choregraphic Theatre
& Voice Performance 
EVERY FRIDAY
from October 15 to December 10
(except Nov 23 & Dec 3)
– with a Paris Core Group, and due to continue January to March 2022.
Laboratory exploration and training towards devising a personal performance (not necessarily a solo). Can be part of training towards Pantheatre's
Performance Diploma
. See also
Voice Performance
classes.
Registration open on request to Enrique
Mixed online and onsite, both with active participation – plus spectators online and onsite at Paris DTM Studio (from 20:00 to 21:00)
Friday (19:00 -21:00 CET Paris) 15 Oct. to 10 Dec 

(except Nov 23 & Dec 3)

On selection : please email Enrique (if you have not worked with Enrique, include a short motivation statement and CV.)
# 5. Master Classes (Linda and Enrique).
Voice Pedagogy Master Classes concentrating on Roy Hart's practice and philosophy of "singing", the 'cannonical' model, and non-canonical practices. Can be part of training towards the Roy Hart certification. See PROGRAM
Mixed online and onsite active participation (Paris DTM Studio.)
Dates : Weds. 27 & Oct. 3 Nov. Sun.14 Nov (14:30 – 16:30 CET Paris).
More dates will be announced – and in 2022.
Fee : 150€ for the three sessions.
On selection. To register, please email Linda (include a short motivation statement.)
My 'cutting-edge' work happens, unquestionably, in laboratories, from where a whole series of performances, magnificent collaborations, have emerged. I call them Folies à Deux: intertwined transfers towards what is perhaps my main goal: psychological creativity. My role: laboratory director, the one Alchemy called ARTIFEX: artificer, catalyst and, why not, shaman: « You are a shaman as long as your luck lasts » (Roberte Hamayon). With age I seem to be getting luckier. This is beautifully described by Florence Derail in an email that ends like this:
« This workshop-Laboratory:
– is not a therapeutic place – despite the benevolence that prevails in them,
– it is a place where each participant, whatever his or her possible initial blocks, is placed in a state of hyper-creativity and hyper-receptivity, where intuition grows at a very fast pace.
– It's a laboratory in the strongest sense, a place of experimentation [for whom? For everyone, including Enrique Pardo.] »
And the voice in all this? I like an (indirect) definition by Giorgio Agamben: « Listening to the voice in speech, that's what thinking is all about ». I also like Roy Hart's favorite quote: « The voice is the muscle of the soul », from H. W. Longfellow. EP  read more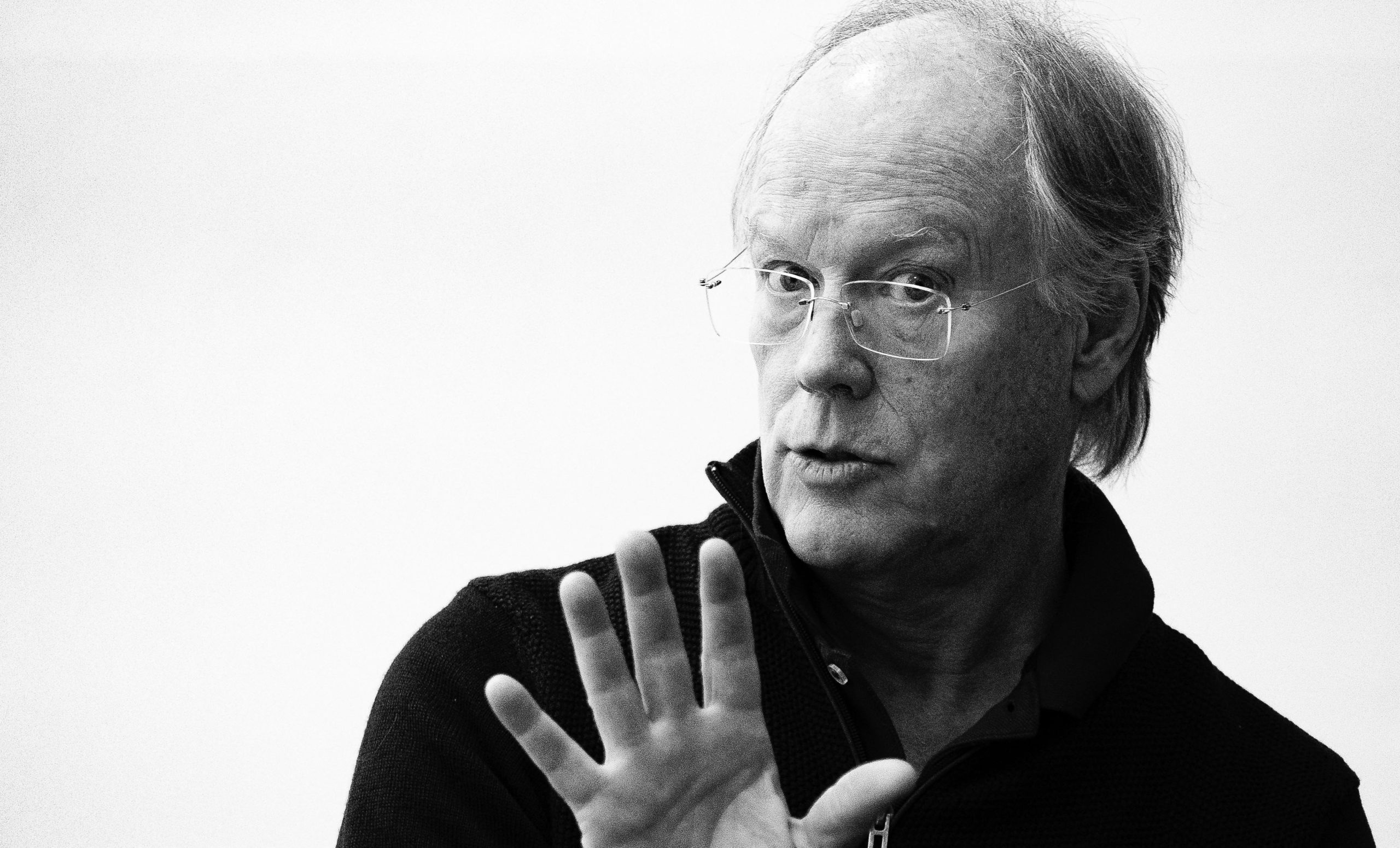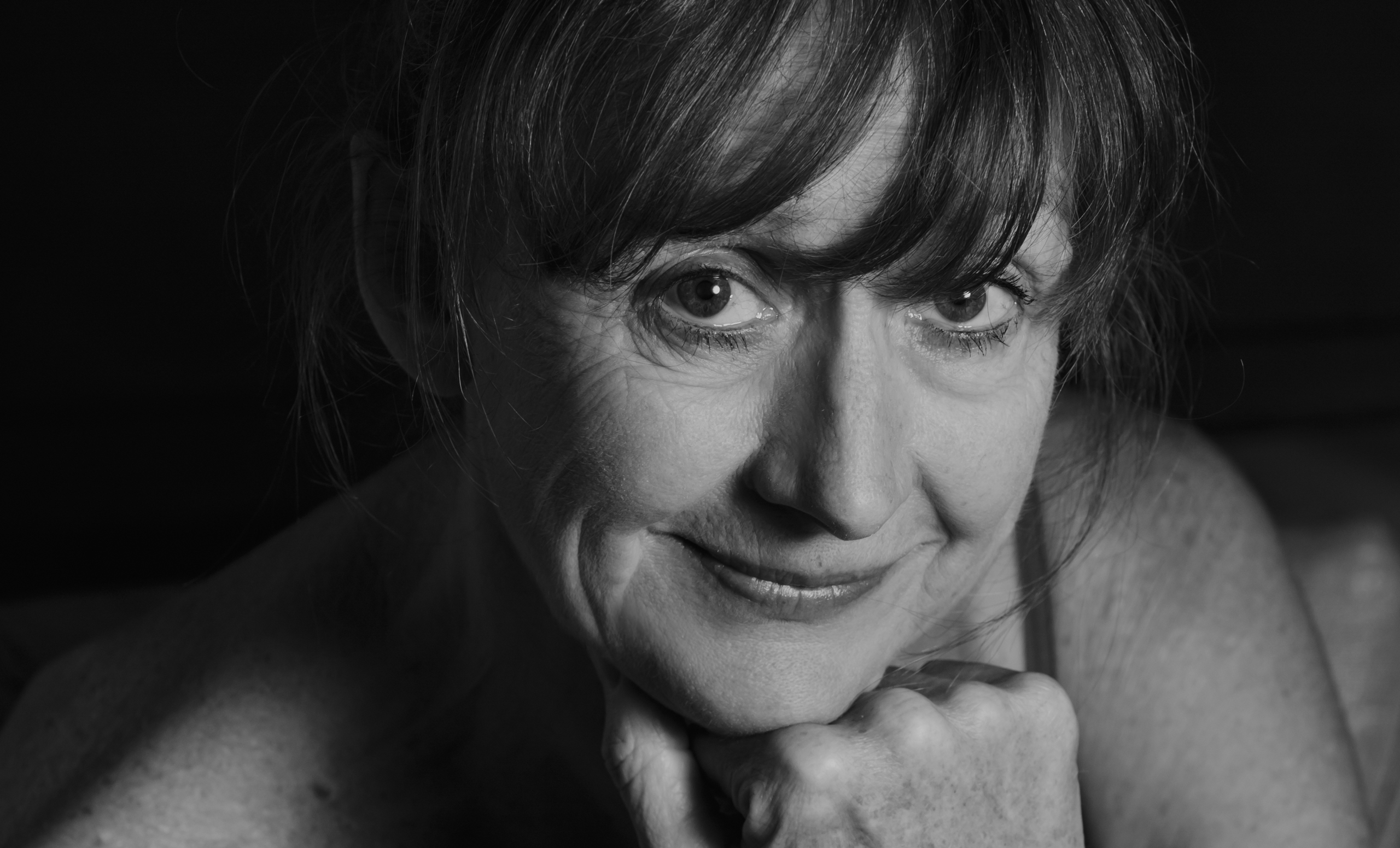 © photo : Javier Riano de Echanove
Beloved Pan, and all ye other gods who haunt this place, give me beauty in the inward soul; and may the outward and inward man be at one. Socrates
I climbed through the looking glass at 10, as Alice, into the magic world of theatre: the joy of dancing with words, the elation of singing – and, no nerves! At 13 I knew Hamlet inside/out, (I was every night in the prompt box!): all I wanted to do was theatre. With friends, we created our first companyThe Young Players. I did stumble on some opposition, and some depressions, but at 18, I made it to the Royal Scottish Academy, and, at 19, I met Roy Hart's group in London. A turning point. I became "passionately engaged with a vision of the voice that found its embodied roots with Roy Hart".
50 or so years later I find myself directing, performing, teaching voice and singing, all woven into a complex, international network and agenda, with a particular predilection for Latin countries (I married one). My loving and wicked friends in Chile declared meLa Madre de la Voz(too embarassing to transalate!) And now, during coronavirus lockdown, like everyone else, I gave my first class on line. I long to be back in the studio… LW.  read more
Amy Rome – Singer, Professor at University of Central Lancashire, England. Doctoral thesis on Pantheatre.
Annie Murath – Cantante, profesora en diversas universidades, Chile. Directora de Pantheatre Chile.
Daniela Garcia – comédienne et professeur à l'Ecole du Jeu. Paris, Barcelone, Santiago du Chili.
Debora Balardini, New York / Brésil. Danseuse performeuse, directrice et gestionnaire artistique.
Didier Monge – musicien, performeur, professeur à l'Ecole du Jeu, Paris.
Fabiana Cozza, chanteurse, professeur de voix, proche collaboratrice de Linda Wise.
Gonzalo Pinto-Guerrero, comédien, metteur en scène, directeur administratif de Pantheatre Chile.
Grace Zandarski, Actor, Yale School of Drama Faculty, director of voice training.
Laura Fuentes Matus, actrice, professeur de théâtre et gestionnaire culturelle. Paris / Chili
Sarmen Almond, chanteuse, musicienne, performeuse. Mexique.
Sean Lewis, Performer / Playwrighter / Director, Artistic Director of Lilac & Co. Brooklyn.
Shron Feder, performer, culturel events organizer, Vancouver, Canada.
Photo Pantheatre Chile – end of workshop…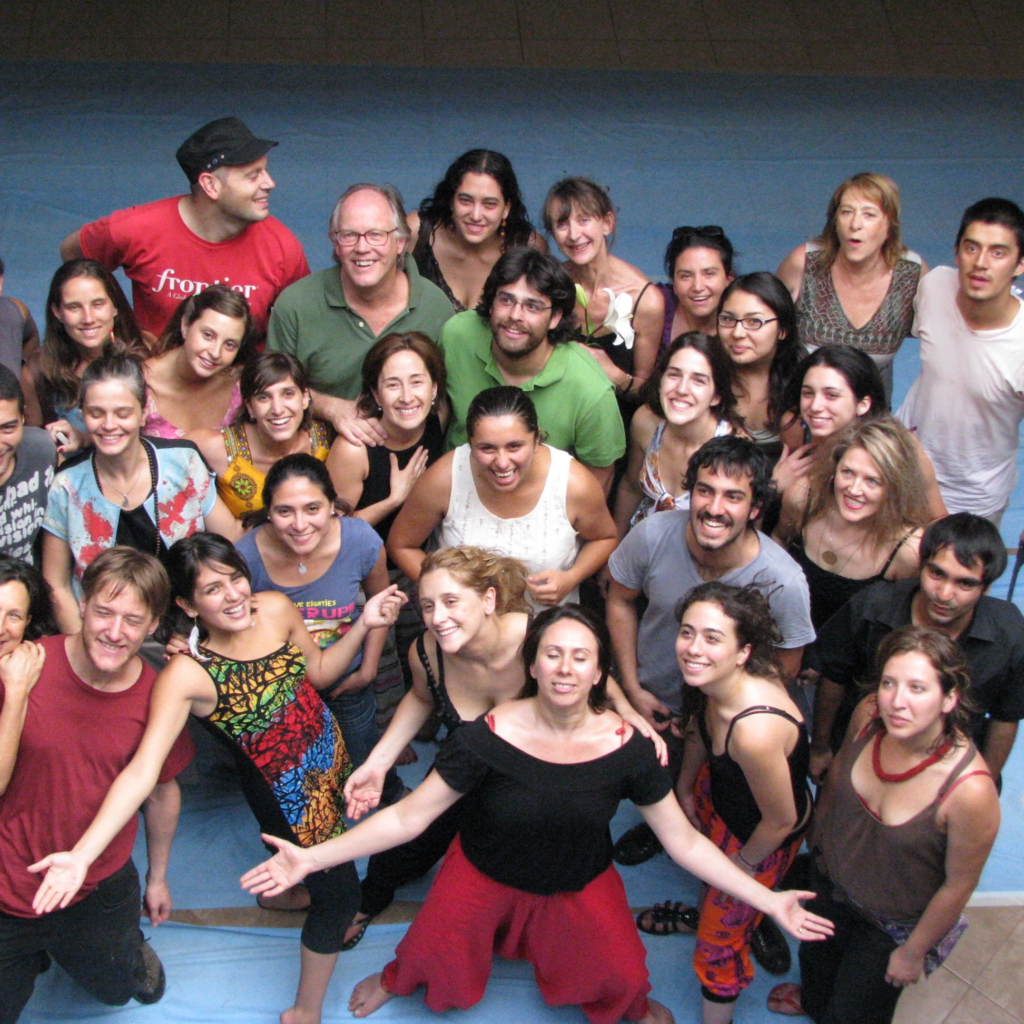 Pantheatre is the organizational umbrella for the artistic and cultural projects of its two directors: Enrique Pardo and Linda Wise – with a wide circle of artists and teachers.
A context for
·     performance research and devising
·     voice training (including Roy Hart)
·     cultural and archetypal studies
Based in France :
·     Studio DTM, Paris 11 : Oct. to Mar.
·     Malerargues, Southern France, Roy Hart Centre. April to Sept.
International workshops and long-term programs, on-site and online: Chile, Sao Paolo, Mexico, Madrid, Italy, New York.
Main areas:
Voice performance
Singing and Interpretation
Choreographic Theatre
Cultural Studies
Training of Roy Hart Voice Teachers
The work is done on site and online, in intensive workshops, regular ateliers, master classes, seminars, individual classes and personal tutoring – which can be combined in long term training programs.
Four historical influences:
Roy Hart's voice practice and philosophy.
James Hillman's archetypal psychology and ideas.
The laboratory legacy of Jerzy Grotowski and Eugenio Barba.
Peers and contemporary philosophers.
The aim is for each person, artist and/or teacher, to make the work their own, integrating psychological, critical and cultural studies.
No dogma: "Rules are made to confirm exceptions".
Workshops, courses, tutoring are both advanced AND open to all. More a question of attitude, personality and risk-taking than of technical, musical or performance skills – all very welcome!
For many, it amounts to a hands-on post-doctorate. Dancers who want to include voice and text performance. Singers wishing to include extended voice ranges and movement performance. Psychotherapists, or anyone, wishing to explore the modes and implications of artistic 'acting out'.
A School of Genius. Our ambition: "The affirmation of personal genius – character and musicality – with a radical commitment to what one has to voice."