Engraving by Giambattista Tiepolo, from the Scherzi Suite.

Spring & Summer Newsletter
March 30, 2017

Pantheatre 2017 projects address the question of MANTICS - the Greek word for divination. We wish to explore and renew the links between performance and the divinatory arts, in their very aims and in their devising procedures: voices, texts, gestures - and above all in their interpretation modes: the workings of oracles.

Bilbao turns to the god Hermes, to the performer as interpreter: hermeticism (insider knowledge) and hermeneutics (decryption keys).

New York lends both a mantic and a musical ear to the voices of the Background Vocalists- voices that know bettter...

The Myth and Theatre Festival rounds it off by calling on Tiresias, the greatest and most awesome diviner of Antiquity.

Plus a preparation open weekend in Paris, May 6 and 7, at Studio DTM.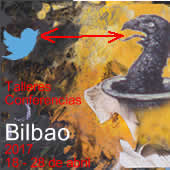 Bilbao
Martes 18 al viernes 28 de abril. Linda Wise y Enrique Pardo.
Universidad del País Vasco y Teatro de Sopelana.
10h a 12:30: clases Linda
14:30 a 17h: clases Enrique
Precios, consultar Soraia Sanchez
Curso completo // Curso por semana // Weeekend.

EDITORIAL extracts

When it comes to gods (and goddesses) it is best to assume danger - or worse, according to James Hillman: psychopathy! With Hermes, one has to be very cautious; he has an immoral, irresponsible, "quick, cool and crooked" side: seductive, selfish, haughty, ambitious and even malicious. Our American friends woke up to a tweeting president who behaves along these lines...
Performers are called "interpreters" - members of the hermetic crafts, a special blend of culture, passion and mantics, which includes divination; it asks us to have the humility to consult the past (ancestral records), the present (especially music, text and context), and the future. Divining the future is complex. Hermes has a trick: he offers honey to the bees, the Fates that spin, measure and cut destinies.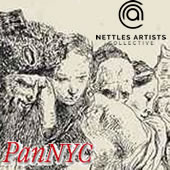 New York
Enrique Pardo : choreographic theatre laboratories: ensemble composition & back-up singers. Those who wish bring a text learnt by heart: the kingpin of the oracle.
Linda Wise : individual and chorus singing, including extended ranges voice training. Special focus on background vocalists.

EDITORIAL extracts

The idea is to is to reflect and research into the practice of background vocalists in choreographic theatre and in voice performance. In soul and rock music, the spirits of vodou are never far away, especially with the back-up choristers.
Such voices were already hovering over the chorus in Greek tragedy. These are voices that know better: they are oracular voices.
In choreographic theatre we want them to achieve divinatory rank: they are the ones who interpret the texts – not the actor, not the hero, not the book, not the author. Meaning rises from the underworld (James Hillman) and it 'drops in' through the background voices.

For information and to register, please contact Debora Balardini at PUNTO West 38th St. INFORMATION | email PanNYC.

Myth & Theatre Festival
Workshops & master classes during the day (Enrique Pardo & Linda Wise & guest artists). Performances lectures, debates in the evenings. At Malerargues, Roy Hart Centre, Southern France.
June 18 - July 2
2 weeks or partial registration.

EDITORIAL extracts
Tiresias is a disquieting character, feared for his prophecies of ill omen. But the fact is he is a figure of truth: resistances to his voice are rooted in a panic fear of his clairvoyance. Moreover, in the depths of our intuitive memories, we know his insights are somehow related to his shamanic metamorphoses – to transsexuality.

Tiresias is involved in some of the most painful myths; think of Oedipus. We must study them and deepen the narratives of an oracular theater. Freud did it, even though Lacan regretted he had not concentrated on Tiresias: instead of the Oedipus complex we would have the complexities of Tiresias! James Hillman has done so too: he describes archetypal thinking as seeing through: a form of clairvoyance, of divination.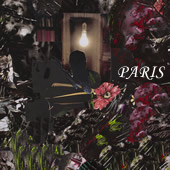 Paris Weekend 6 7 May
Enrique Pardo Weekend.
Choreographic Theatre & Voice Performance. STUDIO DTM Paris.
Sat 6 : 18h-21h + Sun 7: 10h-13h
Workshop, ensemble work & master classes, including Roy Hart voice & baground vocalist voices with solos - & Enrique's Laboratory members. Price: 100€.

Summer residences
Possibility of professional performance devising residences with both Enrique Pardo and Linda Wise, at Malerargues, in August 2017, for four artists. Fees and dates to be determined with the directors. To apply please send a proposal with CV and motivation letter.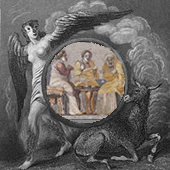 Torino
MAESTRALE 17: Cantiere Teatrale di Alta Formazione.
Enrique Pardo & Linda Wise.
8 - 15 luglio: Il teatro coreografico.
Un progetto di Piccola Compagnia della Magnolia. Artisti ospiti per una serie di workshop tra giugno e ottobre 2017. A seguito di una selezione.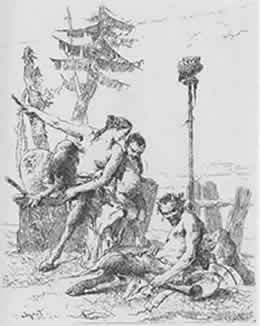 Tiepolo, Scherzi 6. "Family of fauns, resting" (?),

New Articles

Tiresias : Oracular Voice, Blind Seer, Transsexual - Editorial for the 2017 Myth and Theatre Festival.

Background Vocalists : the proposal is that these choir voices carry the dramaturgical "background" power in a choreographic theater: the ones that 'know better'.

Jodorowsky's Tweet: a scientific broadside against, basically, theatre and a position on psychosomatics commented as close to Roy Hart's practice and philosophy.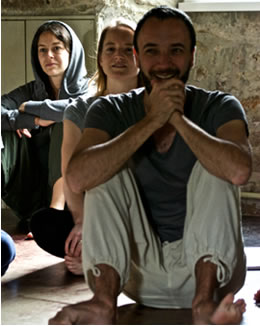 ,

Professional Training

Linda Wise and Enrique Pardo direct a Professional Training Program in voice performance and choreographic theatre, in Paris and at the Roy Hart Centre, Southern France. It involves both practice and cultural studies.

It can include the Roy Hart Voice Teacher Diploma, which requires parallel mentored training, including teaching individuals and groups, supervision dialogues and a performance project. This can be done complementarily with other Roy Hart teachers and programs.