From an engraving by Giambattista Tiepolo, from the Scherzi Suite.

2017 2018 Newsletter October 2017

Paris October 20 to November 11
Performances and Lectures, Check the AGENDA


Classes and laboratories continue until April 2018. Plus 5 weekend workshops.

2018 major events in the making.

"James Hillman and C.G. Jung's Daimonic Legacy - A Homage to a Homage." Lecture by Enrique Pardo, at Xavier Papaïs' Seminar On Demons. February 2018, tbc. At ENS Paris.


A Symposium-Laboratory at Malerargues – tackling the twin notions in the list above, and Roy Hart's legacy. Guest of honour: Maria Fernandez. Late April 2018.


The Myth and Theatre Festival will likely peer down the great descents to the Underworld (Nekyia) and its two dreams & theatre doors: ivory and horn. Late June 2018.


University of Central Lancashire, on the occasion of an Honorary Fellowship awarded to Enrique Pardo. Keynote talk, master classes and performances – organized by Dr. Amy Rome. 16 - 20 July 2018 tbc.

Newsletter ESPAÑOL pronto : Madrid, 24 25 26 nov. Santiago de Chile, enero 2018. Sao Paolo, abril 2018.

Newsletter ITALIANO : Milano, dicembre 1 2 3.

New York summer 2018 tbc (check last June's superb project at Punto Space.)


Let's hope our paths cross! Linda Wise, Enrique Pardo, and Pantheatre.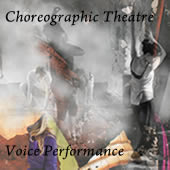 Professional Workshop
Paris - Studio DTM. 4 weeks intensive. Oct. 16 to Nov. 10.

Voice performance training involves a dynamic blend of technical finesse and expressive risk. It seeks the affirmation of personal genius - character and musicality, within a choreographic theatre.

The notion of genius will be one of this year's main themes. It includes daimons and demons.

2 performances:
The Black Box, by Daniela Molina with Pierre-François Blanchard (Oct. 24)
Long titled great solo, by Hélène Larrodé (Oct 27)

2 lectures by Anna Griève on Women and Demons, and the Saturday Night myth of Melusine.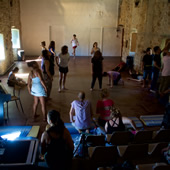 Direction Enrique Pardo : voice performance and choreographic theatre : solo and ensemble work with chorus back-up singers and musicians. Those who wish bring a text learnt by heart: the kingpin of the work... Check texts.

Studio DTM.
24 25 26 Nov 8 9 10 Dec 26 27 28 Jan 23 24 25 Feb.
Fri. 19h30-22h, Sam 14h-18h,
Dim 10h30 – 13h30

In soul and rock music, the chorus spirits of vodou are never far away.
Such voices were already hovering over Greek tragedy. These are voices that know better: they are oracular voices.

Price : 150€. Registration to 4 weekends: 100€ x 4.
Pantheatre members & under 25: 120€ or 80€x4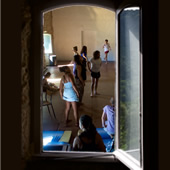 Classes & Laboratory
Saturday Atelier: voice - singing. Oct. 14 to Dec. 16 - 9:30 to 12:30.
Focus on voice work - including the "Roy Hart" approach of extended voice registers.
Direction: Linda Wise & Co.
• Voice & body preparation.
• Listening - self, others and music.
• Expressive potential, vocal & musical
• Improvisations and repertoire work (songs).

Individual voice lessons with Linda Wise are on RDV. One hour.

Voice Performance classes with Enrique Pardo: 3 to 5 participants - from one hour and half to three hours. Individual work with other participants as chorus or observers & commentators.

Laboratory - weekly, directed by Enrique Pardo (after Nov. 12 - tbc.)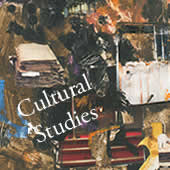 Themes & Studies

-- Lectures by Enrique Pardo and Anna Griève during the Professional Paris Workshop.
-- "James Hillman and C.G. Jung's Daimonic Legacy" by Enrique Pardo, as part of Xavier Papaïs' Seminar "On Demons" (2018 date tbc)
-- Pantheatre artists are encouraged to attend X.Papaïs' monthly seminars at ENS, Rue d'Ulm.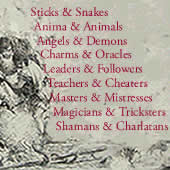 Symposium Laboratory
Both a banquet of ideas (symposium) and a poetic factory (laboratory). To reflect & work with the couplings above : paradoxical duos, sometimes complementary, sometimes antonyms; often duplicitous, at times accomplices; fake twins, false brothers; sometimes betrayers. Potentially the most creative in teaching and in performance.
April 24 - May 1st at Malerargues.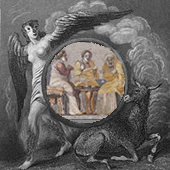 UCLAN UK
University of Central Lancashire, has awarded Enrique an Honorary Fellowship FHEA and, with Dr Amy Rome, is planning an international conference with laboratories and performances.

Enrique will present a keynote lecture and partake in talks, workshops and performances.
Proposed for July 16 to 20 2018, tbc.

Adapted from an etching by G.B. Tiepolo

New Articles

Wild Heart, Wild Voice : wild, savage, primitive, AND lyrical ?
Teachers Cheaters Gurus Mentors :
reflections towards the 2018 Symposium.
Unexpected Voices : Egypt, Mother of all Fiction. Torino, European capital of... magic.
Hammond & Soul - Protestant heretical voices, 500 years after Martin Luther.
Emotional Pornography and Democracy in America. On Bibiana Monje and Romeo Castellucci.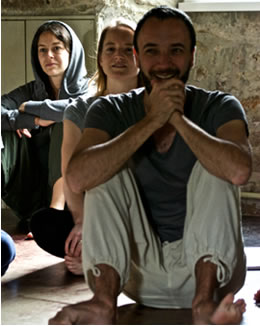 ,

Professional Training

Linda Wise and Enrique Pardo direct personal training programs involving practice and cultural studies in voice and choreographic theatre, in Paris and in Malerargues, Roy Hart Centre, Southern France.

These personal programs can include the Roy Hart Teacher certification (no longer a diploma), which requires mentored training, supervision dialogues and a performance project. This can be done complementarily with other Roy Hart teachers and programs.